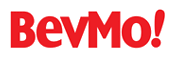 Case Study: BevMo! Project DataBroker

Beverages & more! (BevMo!) was founded in January 1994 and opened six stores in the San Francisco Bay Area during that year. As of February 2011, BevMo! operates 110 stores: 51 in Northern California, 49 in Southern California and 10 in Arizona.
BevMo! is the the leading alcoholic beverage-lifestyle specialty retailer in the western United States and among the largest in the country. With 110 stores, typically 10,000 square feet, in well-trafficked retail areas in major metropolitan markets throughout California and Arizona, BevMo! provides a uniquely friendly and welcoming environment for competitively priced alcoholic and non-alcoholic beverages and "goes with" products such as specialty foods and snacks, cigars, glassware and related bar and wine accessories.
Summary

Problem

Inflexible, proprietary, expensive tool needed replacing
Needed a more stable, reliable method for managing the customer rewards program
Customer satisfaction was affected by unreliable processes and bad data
Vendor support was poor, slow and very expensive
Current tool provided very little visibility into customer and spend data

Solution

Delivered a robust, highly-flexible middleware application
Empowered several business units within BevMo! to manage and report on a very large amount of data
Customers now have their information updated very quickly and accurately
With our much smaller overhead and customer focus we are able to respond immediately
Delivered several custom reporting interfaces, leading to more accurate marketing and spending information

Benefits

Bad customer data is now very easy to surface and fix
Customer service is much more empowered to help customers over the phone
Marketing is now able to much more accurately target key customers
Total cost of ownership has gone way down and fixes, updates and changes happen regularly
BevMo! had a very urgent need for a flexible tool to handle 9 critical integration points, including NCR, Anametrix, Vision One, I5, Retail Anywhere and Data Express. With instant feeds from a variety of sources in varying formats, our challenge was to provide flexible-yet-responsible interfaces for both input and output of XML, SQL and proprietary data. Project Databroker has helped BevMo! wrangle in many untamed processes and allowed much more visibility into customer information, leading to cost-savings and more precise marketing efforts.