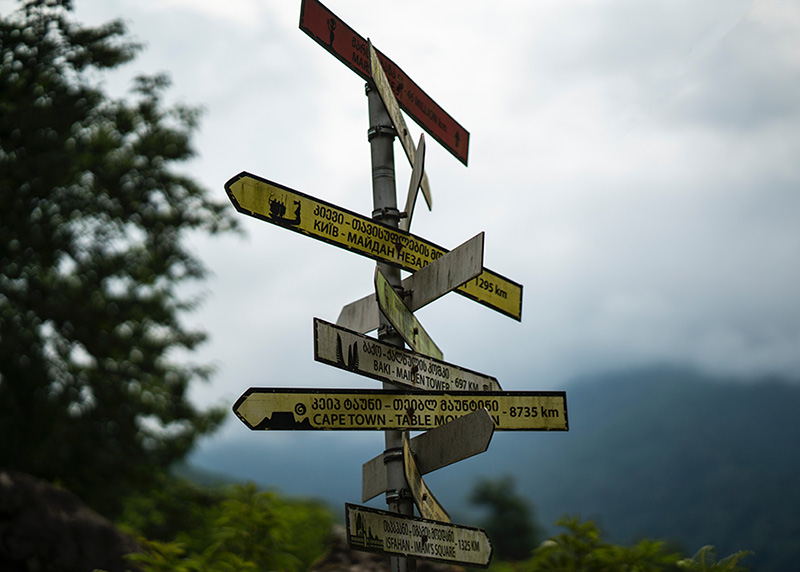 We've all seen it happen.  A trusted brand releases a bad product or changes their logo to something ridiculous, or gets sued.  We all wonder what the hell happened when our favorite brand of automobile starts building garbage.  I've written many, many words on this subject, but one or two bad decisions can sink a company, no matter how big and diverse
, or gets sued.  We all wonder what the hell happened when our favorite brand of automobile starts building garbage.  I've written many, many words on this subject, but one or two bad decisions can sink a company, no matter how big and diverse
The lifecycle of a company can certainly outlive generations of people, but a business is very much a living, breathing organism in many ways.  It would be rude of me to name names, but suffice it to say that my favorite guitar brand lost their way starting in 2004.  You could sort-of see it coming if you were paying attention.  Hearing phrases like "core product overhaul" were sure to send the die-hards running for the hills.  One of the best (and worst) things about capitalism is that you HAVE TO  innovate to survive.  Your single idea that created your first million will be commoditized before you know it.  Innovation doesn't always mean new inventions to entice your loyal customers.  Sometimes it means implementing process improvement to stay profitable, anticipating economic downturns, finding better suppliers and simply abandoning bad ideas.  The aforementioned (albeit anonymously mentioned) company did none of those things.  Not only that, but they dug their heels in and blamed everyone but their own leadership for the fact that they went bankrupt.  Look, I'm no Harvard MBA (how many times have I said that?) but I know how to get out of my own way.  Hire people smarter than you for the task you need done, doofus.
Additionally, A bad hire can really sink a company.  Sometimes it doesn't even need to be a leadership role.  We've all had that manager.  We've all had to listen to a mid-level manager drone on about "the process".  We've all fantasized about going full-on mountain man and living in a shed in the middle of nowhere to avoid ever dealing with performance reviews again.  I truly believe that you could randomly fire 25% of the managers at any company over 500 employees and all you would notice is a lower overhead.  Being rewarded for singing the company song is a noble task for some people, but you owe it to yourself to learn what works and what doesn't.  You also owe it to yourself and your employer to learn how to articulate this constructive feedback in a way that it doesn't sound like whiny noise.  There's the rub.
I'll never understand how entire boards of directors, CEOs, etc would go along with some of these incredibly bad ideas:
New Coke
The Facebook phone
Google+
Smith and Wesson bicycles
Cisco UMI
Microsoft Bob
Gibson G-Force Auto tuner (ahem)
Circuit City DIVX
Cheetos Lip Balm
Hannah Montana Cherries from Disney
If you've ever sat in product development meetings, you've heard some real doozies.  Most of the time they are politely ignored, subtly mocked or overtly shot down with both cannons.  Sometimes one weird one gets through and tickles the senior leadership in a way they can't resist going forward.  This is what gets us a lot of the shit you see in the "As seen on TV" section of Walmart.  It's a monument to the concept of "more money than sense".